The March holidays are fast approaching and many families are planning a road trip for a quick getaway to spend some quality time with their children. Road trips are usually very enjoyable – the challenge of navigating the right route, choosing your favourite playlist to sing along to and stopping along the way to visit any attractions or just to have a meal at the local coffee shop. However, car problems are usually unpredictable and when it happens, it's a real bummer for everyone. Imagine having to stop at the side of the road in a foreign land and left with no choice but to wait for assistance. Here are two must-have devices for an enjoyable road trip – best to be prepared for emergencies!
Portable Power Jump Starter with Pump
For various reasons, your car battery may be faulty and might even die. Perhaps you have too many in-car entertainment devices running during the road trip or you may have forgotten to switch off your lights. Whatever the reason is, your dead car battery needs a jump start to get your car moving. Having your own portable jump starter has its benefits:
1. Self-Reliance; No Need for Assistance
Unlike the conventional method which requires another vehicle to assist with the process, you can simply connect the portable jump starter to your car battery and be back on the road in no time. Why depend on others to rescue you when you could have done it yourself?
2. Don't Waste Precious Time & Money
Instead of having to call and wait for assistance or seek to help from total strangers, you can immediately attend to the battery problem without wasting any precious time. What's more, emergency assistance charges are usually pretty expensive. Thus, with your own portable jump starter, which can last you for years, you're making a smart investment.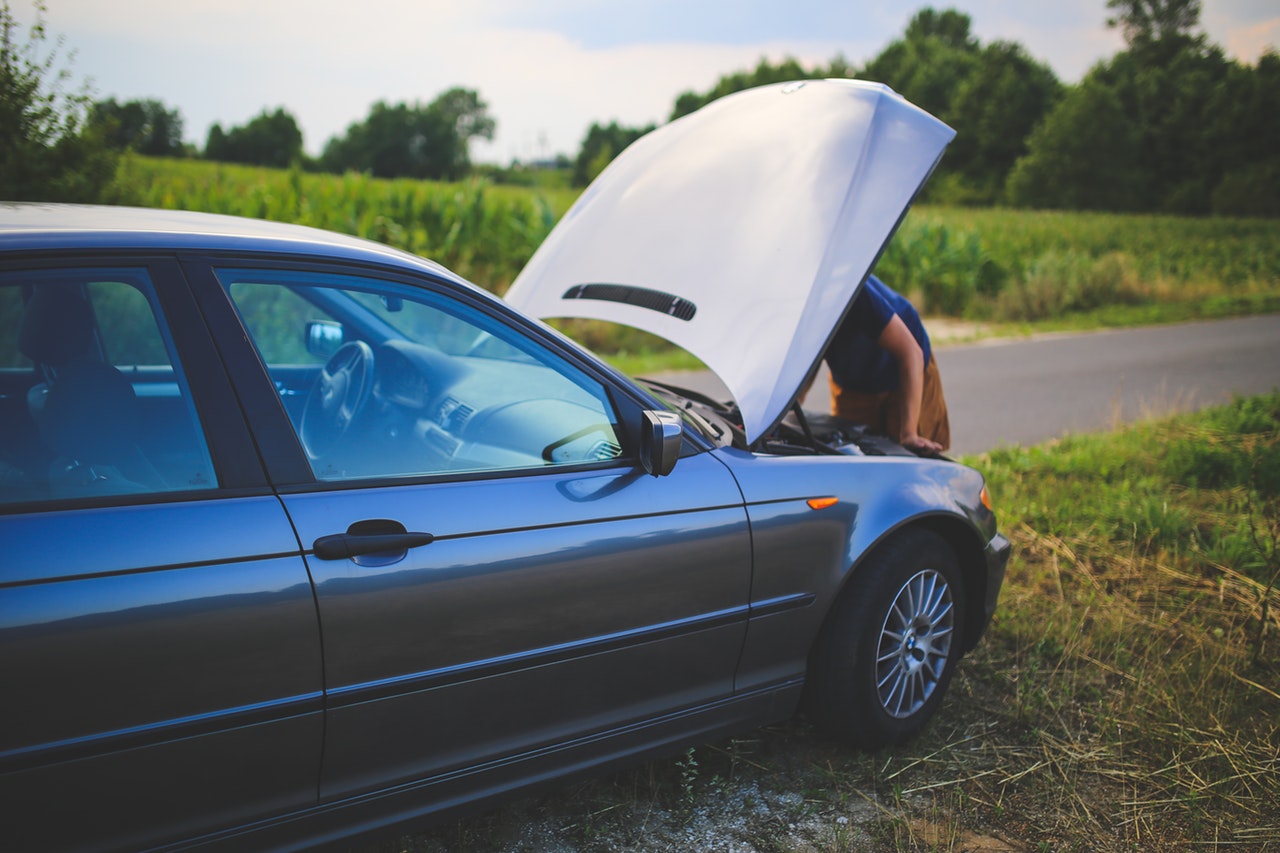 3. Multi-Functional
Some jump starters come with additional features such as an air pump for your tyres, torch & signal lights and it works as a rechargeable power bank as well. These features are good to have when on a road trip and even more useful during any emergencies.

Tyre Pressure Monitoring System
When it comes to driving, we pay attention to some things more than others. Unfortunately, our car tyres are usually not top of mind but they are nonetheless an integral part of the vehicle – without them, your car cannot move. When your tyre pressure is low, a myriad of problems will arise which will be dangerous, especially if you're on a road trip with kids in tow.
When on a road trip, we are usually driving somewhere unfamiliar and require more effort to search for help when the need arises. Imagine a scenario where your car does not have a TPMS installed – your tyre might be non-functional without any warning, resulting in a dangerous situation and causing you extreme stress as you are unable to drive to search for assistance and you will need tow your car away, ruining your holiday. However, if you had a TPMS installed, you will be immediately notified of any tyre pressure & temperature abnormalities with the help of real-time updates, giving you a heads up to change to a safer driving style and adequate time to search for the nearest tyre shop for assistance.
Possible Dangerous Situations due to Low Tyre Pressure
Extended braking distance – your usual judgement will be impaired.
Oversteering and understeering
Tyre damage, puncture and explosion
Affects other components and functionalities of the vehicle (eg. Steering)
Tyre pressure also affects the longevity of your tyres. Sub-optimal tyre pressure will result in too much tyre surface to be in contact with the road causing more friction and heat. This wears out the tyre a lot faster and can possibly overheat the tyre, especially when you're driving long distances. Road trips usually cover a long distance, usually without much assistance available for miles. With a TPMS installed, you will be able to preempt any tyre pressure problems before it actually happens, allowing you to change your route accordingly.
Singtech is currently having a promotion on our Power Jump Start with Pump + TPMS at $220! (Usual price: $315)
Promotion date: 4 March to 24 March 2019.
*Terms & Conditions apply*
https://www.singtech.com.sg/shop/bundle-deal-power-jump-start-with-pump-tpms/
For more information about Singtech Power Jump Start with Pump, please click here.
For more information about Singtech TPMS, please click here.